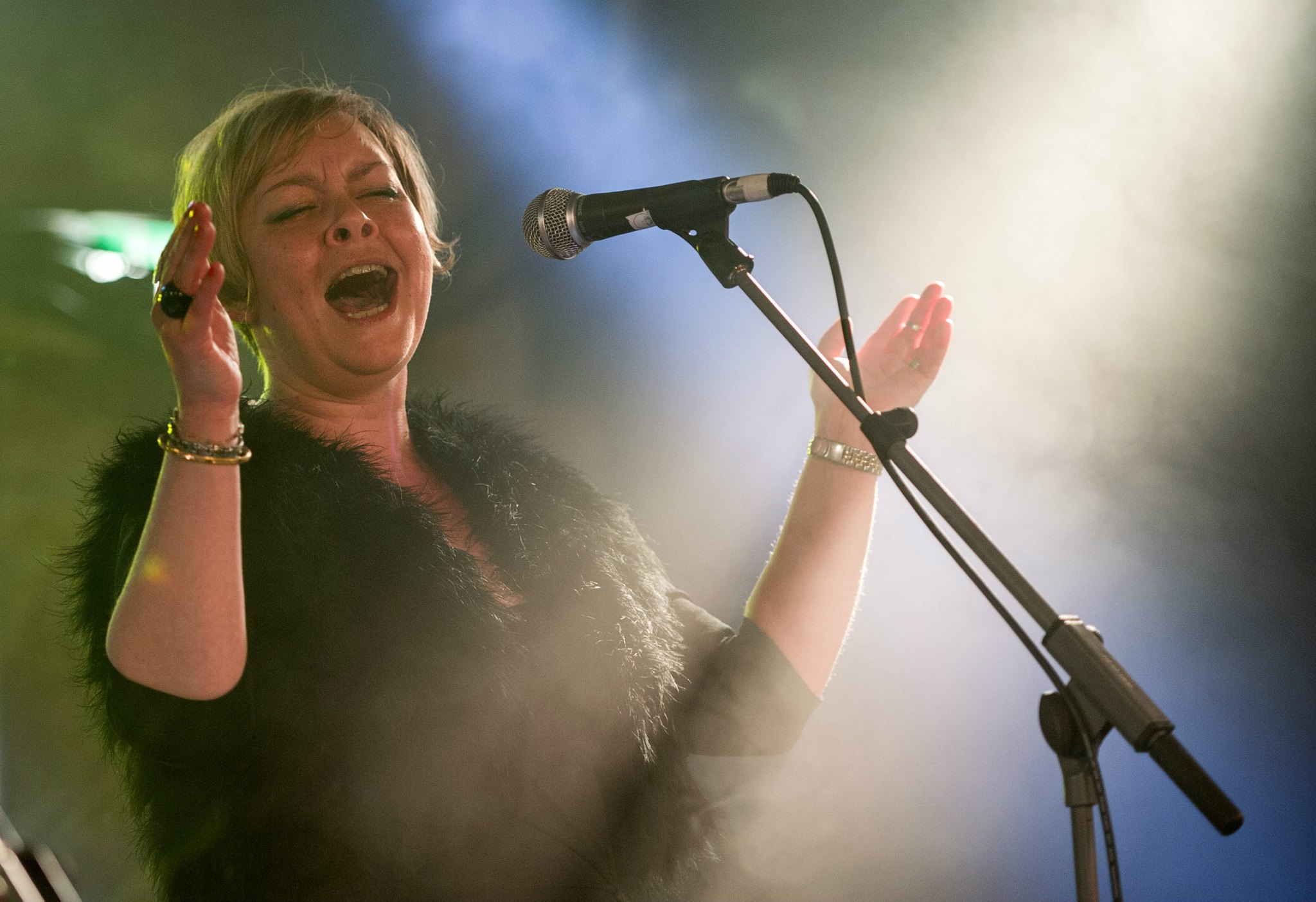 Co-founder Heather Macleod has a powerfully emotive voice owing as much to Beth Gibbons as her Celtic Roots. Originally from the Isle of Lewis, Heather paid her dues in the 1990s Aberdeen blues-jam scene whilst in Art School, before moving to Edinburgh to further her music. Thereupon she involved herself in the birth of The Bongo Club and embarked on years of touring with Eliza Carthy's band at the point of the US Warner Bros release of 'Angels and Cigarettes' resulting in appearances on Glastonbury's main stage and the Conan O' Brien show in NY. The busy few years that followed saw the release of her solo debut 'Crossing Tides', the formation of The Bevvy Sisters and continuing work with the much-loved Loveboat Big Band. Her glowing reputation for fine vocal arrangements, signature in the Bevvy's work, has featured in work by Eliza Carthy and Dick Gaughan amongst many others.
"A cool smoky voice with a range that's as wide as her choice of styles"- 
Dublin Evening Herald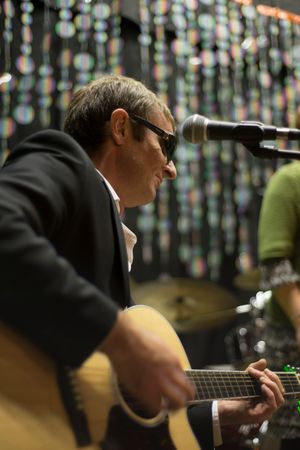 Completing the core quartet is the other founding member, David Donnelly (ex-Salsa Celtica/Finlay Quaye), a virtual one-man band and yet another gifted songwriter (as also heard on his 2011 solo album Future Analogue), who frames and underpins the sorority's sound with brilliantly taut, inventive guitar and mandolin work, plus the odd basso profundo counter-harmony.
 
'Guitarist Donnelly is truly the musical backbone of the group, playing his guitar with a vigour worthy of an orchestra. He can invoke all manner of sounds from his instrument and each one is never less than perfection' 
Shetland Times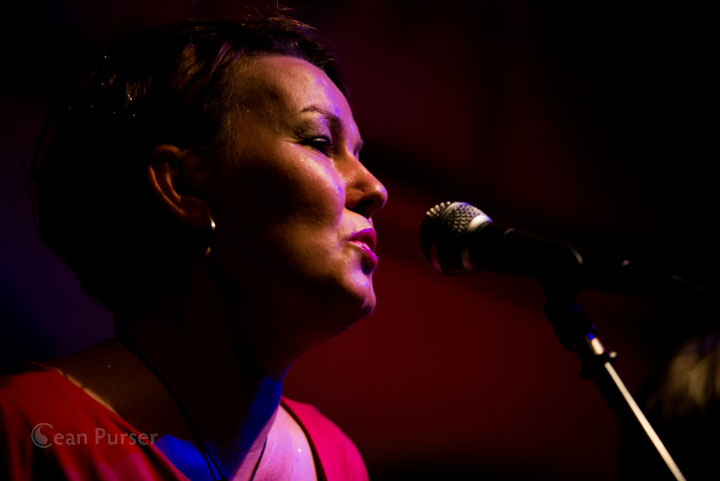 Gina Rae
is the kind of singer that stops you in your tracks, she sings with perfect pitching and great feel.
Imagine the kind of singer you'd get
if you crossed Stevie Wonder with
Ricki Lee Jones.
Gina is the 2nd eldest girl in Scotland's largest jazz family. She has an extensive and eclect

ic track record of arranging, performing and recording with the likes of Sandy Wright, Sophie Bancroft, Laura MacDonald Octet, Carol Kidd MBE, Trio AAB, Kevin Mackenzie, Jim Sutherland and the Tom Bancroft Orchestra. Like many, many singers, Gina had always harboured a secret desire to be a Bevvy Sister and is delighted to be part of the ensemble.

"With twists of Jazz, country and pop, her love of singing and music is tangible and very contagious."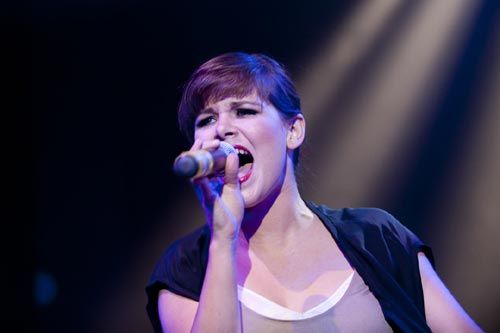 Having studied in her music-rich hometown, Louise Murphy is a BMus graduate of University College Cork, and subsequently won a scholarship to London's Tech Music School (now BIMM), whose fellow alumni include Izzy Bizu and Radiohead's Philip Selway. In 2010, she scooped the college's Songwriter of the Year title, going on to perform extensively around London, including shows at Shepherds Bush Empire and the Roundhouse, sharing stages with Boy George, Mark Ronson and The Magnets. She also featured in funk-based duo The Near Future, releasing the EP A Little Understanding in 2011. Since moving to Glasgow the following year, she's taken the helm of her own line-up, Rare Groove Band, gigging regularly around the city and beyond.
'Crystal-clear yet richly nuanced, allied with a talent and style encompassing jazz, blues, Latin, funk and soul elements, she's the perfect fresh addition to The Bevvy Sisters' uniquely heady cocktail.' Sue Wilson