SEEING OUT 2019
Well well it's been a hell of a year with the world going into complete meltdown it would seem!
Let's see it out and seek hope and cheer and leave some of the worries behind and HAVE A BEVVY!
As ever we have a varied series of events to see out the last phase of 2019 - see our GIG PAGE for tickets and more info.
Stearing us towards the festive season with aplomb and a SASSY party to behold to finish us off!
Love
The Bevvys (Heather, Gina, Lou & Demus)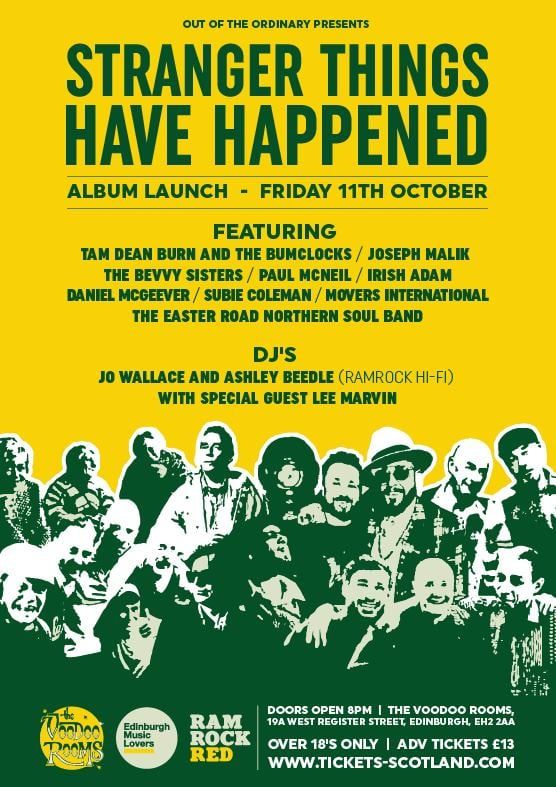 OCTOBER 2019
Well we had a lovely varied Summer season and some very special shows and collaborations. We had such a beautiful couple of unique shows with legends Fionna Duncan at the Glasgow Jazz Festival and Mr Niz & Soundhouse Choir in Edinburgh. We then headed off pretty much as far South as one could go in Britain to the Isle of Wight, via Babar Cafe in Hereford (on the hottest day EVER!) and on our way back visited the beautiful Rhos-y-Gilwen Mansion to perform there. Thanks so much to all our hosts for looking after us SO well.
 Check out our holiday snaps  and our video page to witness some of the fun for yourselves. 
NEXT UP is our third gig with Joseph Malik and his Edinburgh Collective, Out of the Ordinary.
Our single on the album is launched at this gig and we are told our first play on BBC R6 will happen on the Craig Charles Funk 'n Soul Show THIS SATURDAY. Do tune in!
It's a great song in tribute to the Leith legend that is Mary Moriarty. The ex-landlady of the famous Port of Leith Bar.
Featuring many other special guests including The Bum Clocks, Irvine Welsh, Mike Keats of the Cuban Brothers, it promises to be a very special night!
Ticket link on the poster. Go get one!
For now, with love from The Bevvys. Heather, Gina, Louise & Demus. XXX
JUNE 2019 - Revving up nicely for some Summer Bevvy! We have lots of news since we were last in touch.
Gina's not only gone and walked 500miles and completed the Camino de Santiago raising money for an amazing charity called Feet First. We congratulate her on her and her bestie Karen's EPIC achievement!
Meanwhile, busy Bevvys everywhere with Heather teaching various choirs across the land, Lou's ongoing work with Scottish legends Hipsway and Demus going full throttle with Joseph Malik which R6 music have welcomed with open arms and broadcast across the land. 
We had a great time appearing with Josephs new band on a big full moon night in April and we very much look forward to the next outing on JUL 13th. Watch out for his next album with Ramrock Records, Out of the Ordinary, featuring a cast of characters from Edinburgh, and the single on which we feature will release in October this year, a top tune and tribute to our Queen of Leith, the living legend that is Mary Moriarty. We're all over it!
BUT we have a wee spell coming up focussing on US and some of our other favourite pals. Some very special and unique occasions and rare visits to Southern Territories :-) 
SUN 23 JUN We are truly honoured to get the chance to finally work on a show with oor 'Mammy', the great Fionna Duncan, last years Glasgow Jazz Festival Lifetime Achievement Award Winner and celebrating her 80th birthday year and her contribution to the jazz vocal teaching world started at the same festival many years ago. 
All three of us attended those Vocal Jazz Workshops and the lifetime lessons we learned there still ring in our ears!  In ode to Fionna's teaching and in turn ours, we will train a 30 strong pop-up festival choir up that afternoon to join us on stage for the occasion.
How cool is that?! BE THERE!
THU 11 JUL Another very special show for us in QUEENS HALL bringing together Heather's 100-strong choir, with another legend, Stuart Nisbet, in The Gospel According to Mr Niz. Another one-off show - BE THERE!
SAT 13 JUL sees us with the aforementioned JOSEPH MALIK - BE THERE!
THU 25-SUN 28 JUL we head off on a Summer spin South to England for a wee tour to London, Isle of Wight, Hereford and Wales. BE THERE!
So it looks like you're going to a few gigs ;-)
See our GIG PAGE for TICKETS and VENUES.
Hoping to see you somewhere along the road. Let's cheer ourselves right up amidst the shambles that is the UK and the RoW today!
LOVE Heather, Gina, Lou & Demus.
XXX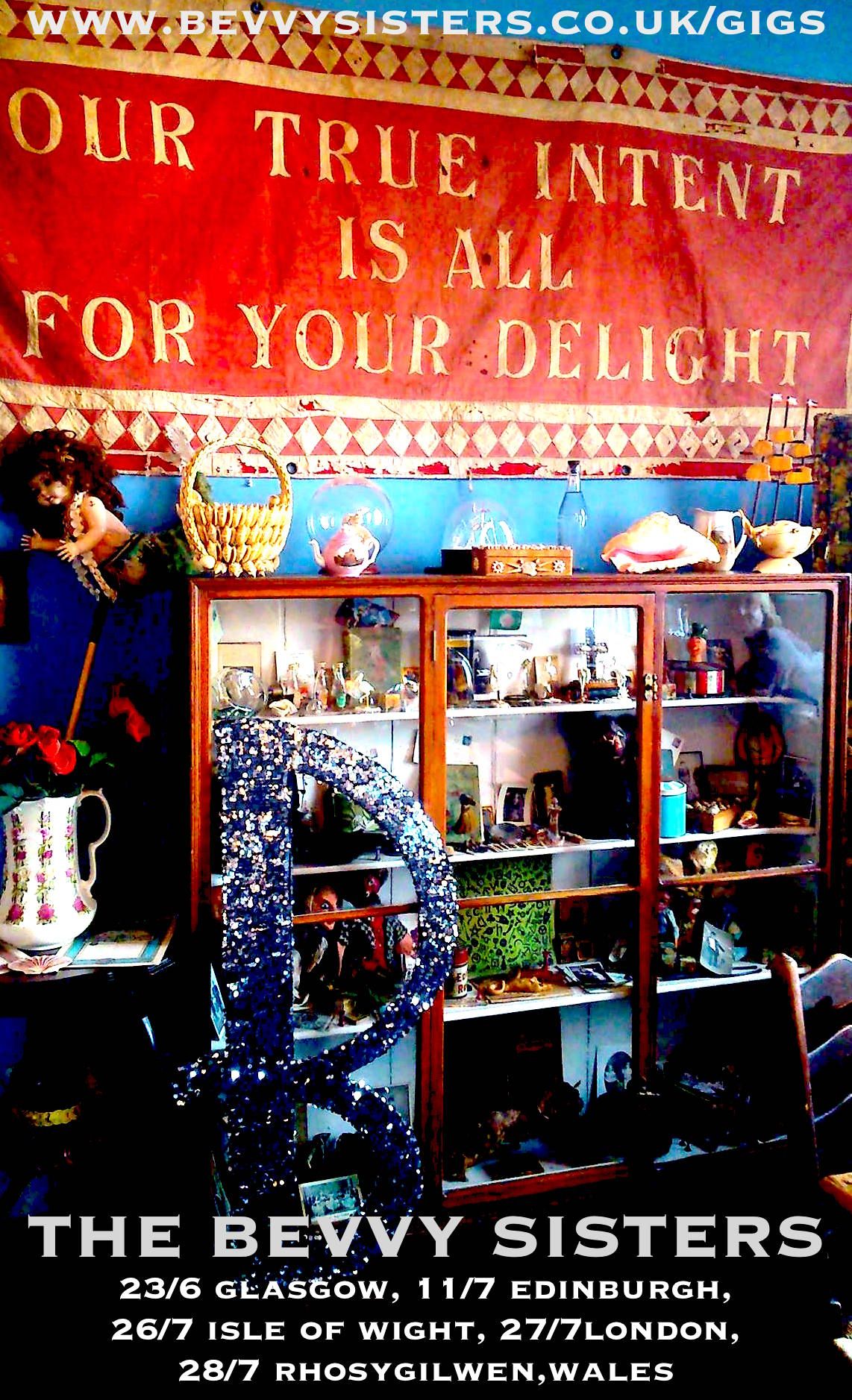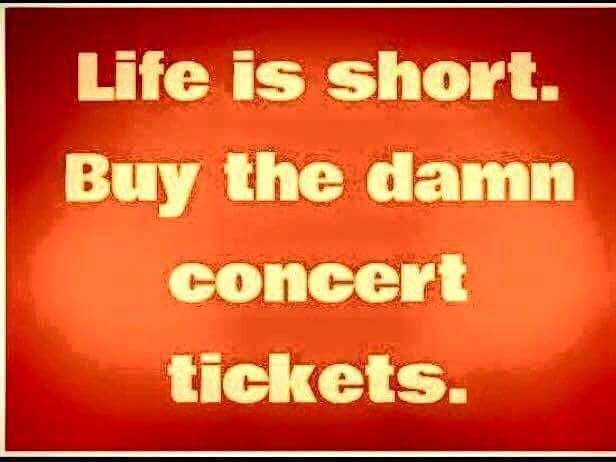 FEBRUARY 2019
Our stint across the land left two new choirs formed behind us. This is the stuff of it. What a fantastic time we had with everyone on the way. Major thanks and Bevvy bosies to everyone involved.
Our year came to a crash ending when our dearest Demus came off his bike and broke his collar bone! We are happy to report he's on the mend now!
Meanwhile we've been burying away in preparation for some very special concerts and collaborations this year.
Please check them out on our GIG PAGE.
As you'll see we're up and down the land in July. If you'd like us to come and sing for you and/or with you! please give us a shout!
Bevvy shaped love
Heather, Gina, Louise & Demus XXXX

SEPTEMBER 2018
We've embarked on our Autumn season of gigs involving choirs all over the land! 
If you'd like to get involved (or simply be royally blown away by the results!) please find more at our gig page.
See some lovely photies here of who we've met so far. Lots more of the same to come!
Yeehah.
X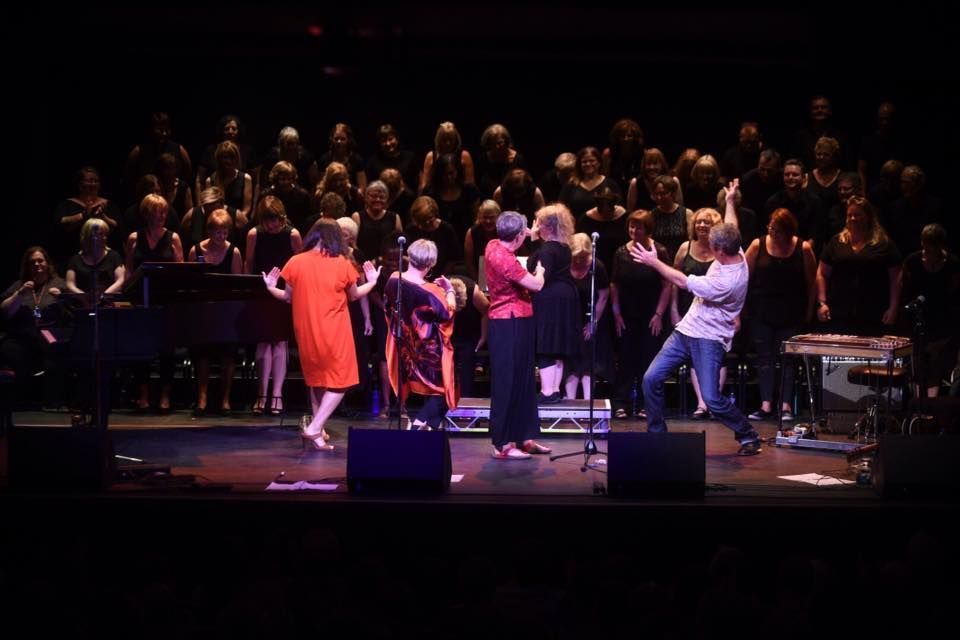 18 Aug 2018
We've had a ball over the last couple of months. Our new album THIS MOMENT was released and launched in fabulous style at Queens Hall in Edinburgh with our stellar band and the fantastic Soundhouse Choir, which is run and directed by our Heather. The end of July saw us work with Southern Fried Voices at the exquisite and newly renovated Perth Theatre with Blue Rose Code. Two fantastic experiences for us and also for the choirs according to their enthusiastic feedback! We LOVE you!!
September sees us embark on a run of gigs furthering our work with community choirs. Many of the places we'll visit will incorporate a workshop to teach the local community choir songs that they'll then join us on stage for at the concert in the evening. 
We're loving the added experience of meeting and working with our audience in a deeper way. We hope you can join us along the way!
If you are in a choir that fancies having us along, or know of one in your area, please give us a shout. We'll be there.
For more info, see our GIG PAGE.
Meantime. Please get yourself a copy of our new album. We're very proud of it. We hope you love it as much as we do.
Into the valley and domain of The Bevvy Sisters is surely the place in which to find redemption - 
This Moment is an album that that floats in the air as serenely as a glider surveying the Earth from the sanctity and the openness of the Heavens, a real treat. A symphony of expressive harmony and patient beauty.'Liverpool Sound & Vision
For now. Big Bevvys to you
Heather, Lou, Gina & Demus 
XXXX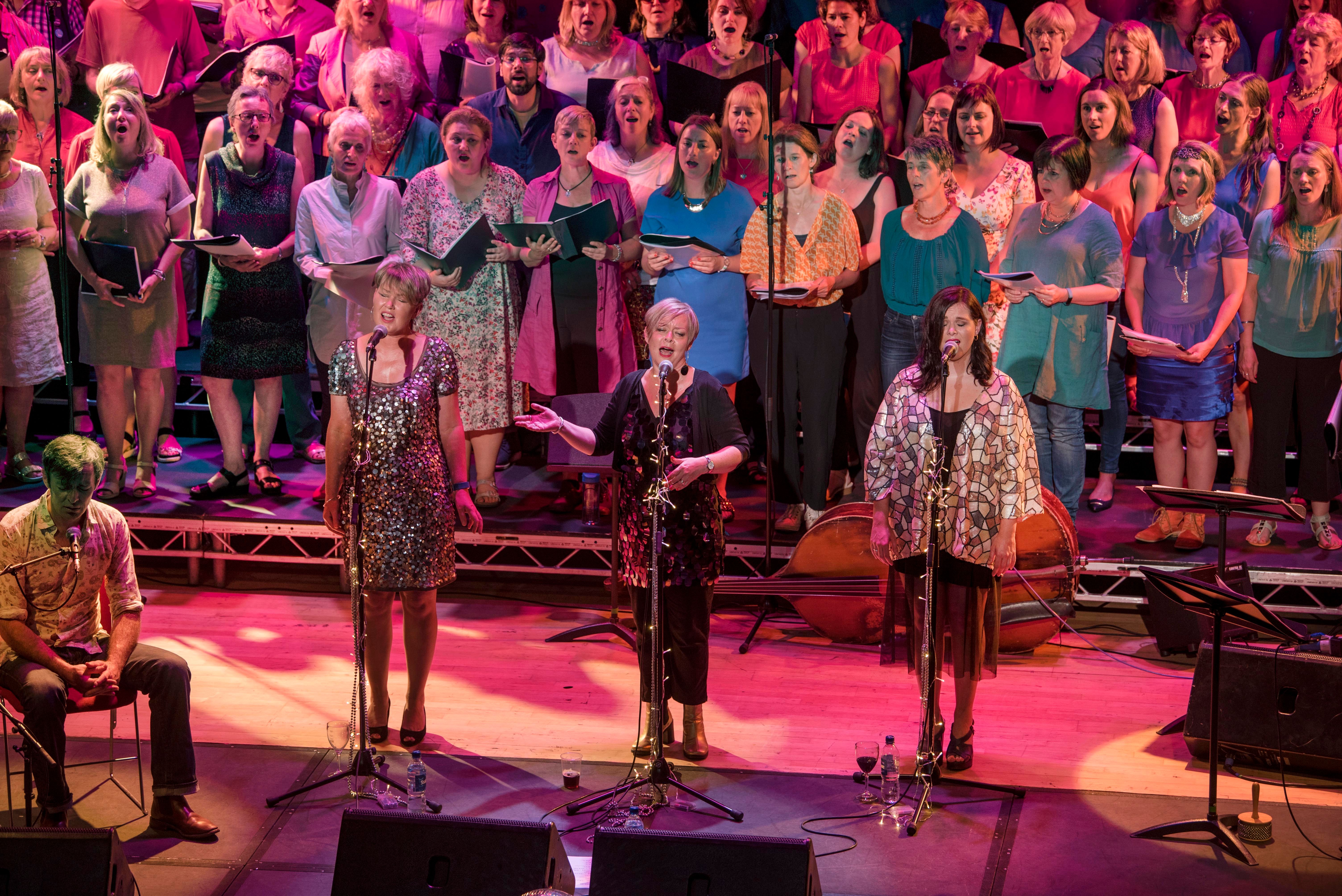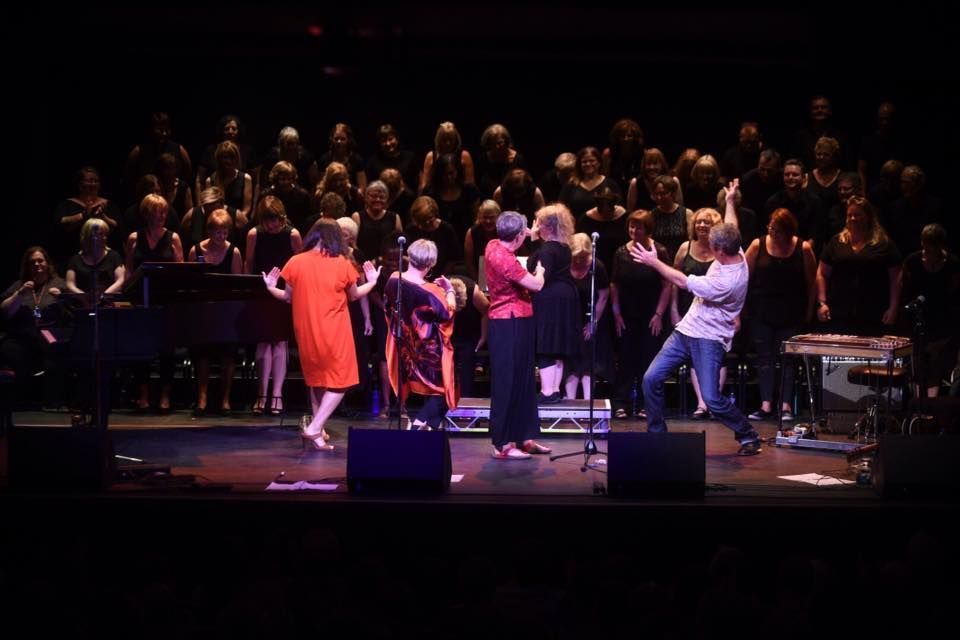 Photos by Douglas Robertson and Marc Marnie
Check out Tom's Tantalising Teasers - 30s moments of the new album on our VIDEOS page. Pre-order NOW. Release 28 JUN.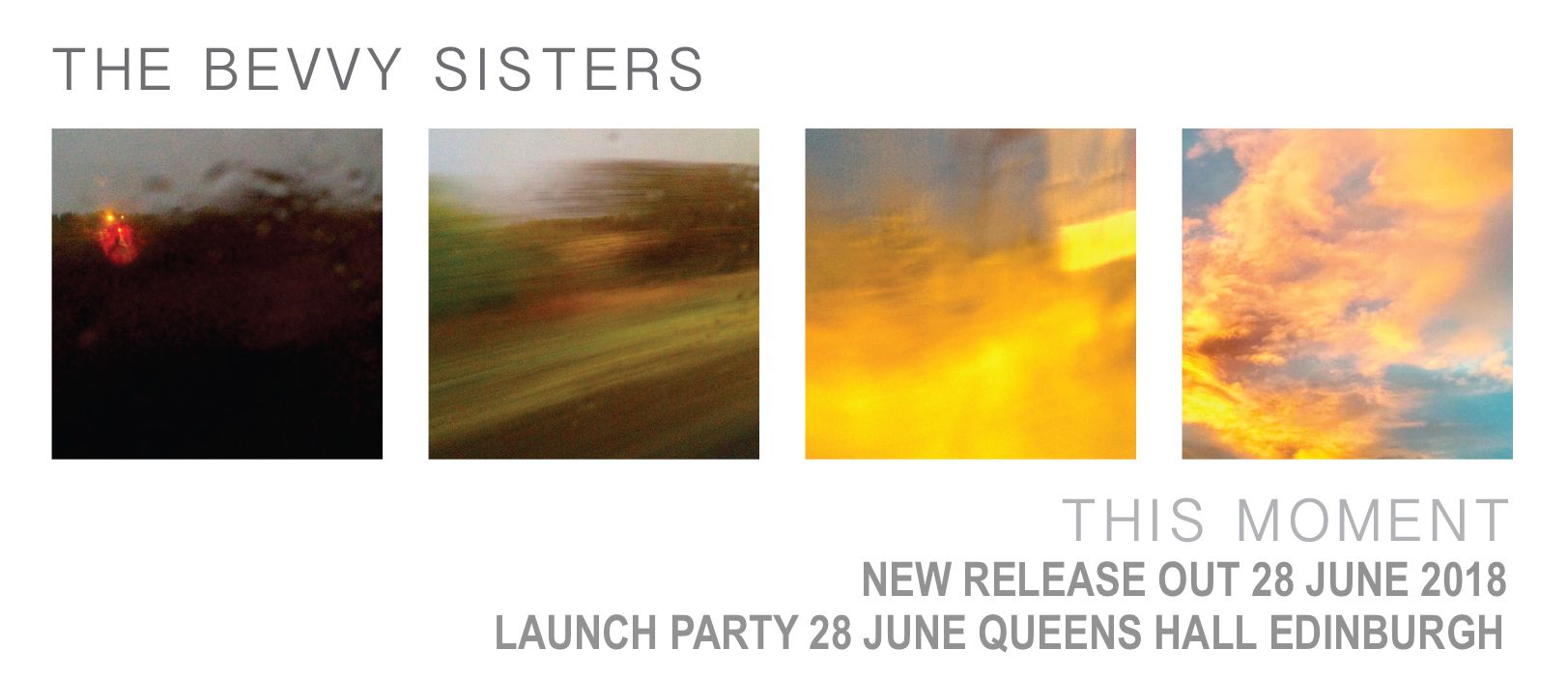 We're more than excited to announce our BIG news and that we're having a BIG night to celebrate. Our third album, THIS MOMENT.
We had ten years to reflect upon and a new album to record. We didn't have money but we did have songs, a brilliant producer, studio gear, a beautiful house to make ourselves at home to record in and time to spend. We had such a great time making this because we had time. All the brilliant musicians involved gave their time and incredible music with love and full hearted commitment. This album unravelled itself to look at, funnily enough, time. We had a multitude of moments around the kitchen table - there may even have been the odd bottle of wine involved...
'We make time. For what we love. Pay attention.
People will show you your worth to them.' Joshua Ryan Stewart
The launch concert and party is a very special occasion for us and our first headline gig at Queens Hall, Edinburgh. We'll have a stellar 8pc band with Vini Bonnar & Tom Bancroft/drums - Mario Caribe/bass & Andy Thorburn/keys and special guest appearances from other album guests including Phil Bancroft, Stevie Christie and the SOUNDHOUSE CHOIR. The choir will open the evening with a performance in celebration of their exciting year which has also seen them appear in the Usher Hall. As if that wasn't enough, the concert will be followed by an after-party with none other than our very good old friend DJ Dolphin Boy.
THIS MOMENT. THIS MOMENT OF OURS. THIS PRECIOUS MOMENT WE SHARE.
We can't wait to share it with you.
With love, The Bevvy Sisters. XXX